Kaitlyn
Front of House Receptionist
Kaitlyn is part of our front of house admin team. She has completed her Bachelor of Psychology with Honours and is currently completing her Masters of Professional Psychology at La Trobe University. Kaitlyn started with us as part of her university placement in 2020 and has now become a permanent part of our team.
Kaitlyn loves working at Breathe Psychology as it enables her to engage and support our clients and provides her with the opportunity to learn more about working in a private practice setting. She is also extremely interested in learning all there is to know about the amazing alternative therapies we have to offer including neurofeedback, biofeedback and the safe and sound protocol.
Kaitlyn is working towards becoming a Clinical psychologist, as she is passionate about mental health and helping those in need.
Outside of university and work Kaitlyn loves to cook, walk with friends and practice yoga.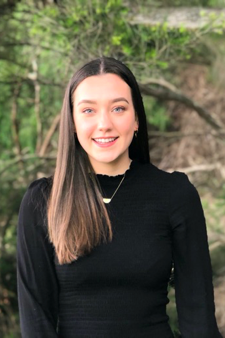 Send us a message
Please enter your details and a brief summary of your enquiry. We endeavour to reply to all enquiries within 48 hours. Once we have received your enquiry we will be in contact to arrange a time to have brief telephone conversation in order to clarify any questions and assess if we are the right service for your needs.  
Please note, at the moment due to demand, some of our Clinician's diaries are closed and they are not currently taking on any new clients. In this instance, we advise you to enquire at other Clinics in Geelong or consult your GP if you need immediate support.  
Please note, we are not an emergency or crisis service. Wait times can apply to see our Clinician's. If you require emergency assistance please call 000 or a relevant mental health support service, such as:

Barwon Mental Health Services 
1300 094 187 (24-hr service)