Madeleine Dober | MAPS
Clinical Psychologist
(She/her)
Not taking new clients.
Maddy is a registered Clinical Psychologist who works with 16 years and above, providing evidence-based treatment for a range of mental health concerns. Maddy brings a warm and collaborative style to a personalised assessment and treatment approach, with the aim to understand and support individuals to live meaningful lives. She practices from a culturally informed perspective, (including LGBTIQ+ groups). She has worked in areas of paediatric and adult rehabilitation, psycho-gastroenterology, chronic pain, and child and adolescent mental health services.
Areas of Practice
Maddy works with clients experiencing:
Anxiety
Depression
Panic attacks and phobia disorders
Post-traumatic stress disorder
Childhood and interpersonal trauma
Relationship issues
Behavioural issues (e.g. school refusal)
Grief and loss
Difficult adjustment to illness or injury (e.g. acquired or traumatic brain injury, neurological disorders, amputation)
Functional disorders (e.g. Functional neurological disorder, dissociative (non-epileptic) seizures, irritable bowel syndrome)
Chronic pain management
Therapeutic Approaches
Maddy draws on a range of evidence-based theoretical and treatment models, including:
Acceptance and Commitment Therapy (ACT)
Cognitive Behavioural Therapy (CBT)

Eye Movement Desensitisation and Reprocessing (EMDR)

Gut-focused Hypnotherapy
Trauma-focused Cognitive Behavioural Therapy
Motivational Interviewing
Feedback-Informed Treatment
The client, with their strengths and resilience, is at the centre of Maddy's therapeutic approach. She takes care to develop a safe and collaborative therapeutic relationship to understand mental health problems, process any difficulties, and develop practical skills to manage. The therapeutic process is guided by the client's values and identified goals, and Maddy regularly seeks client feedback to track wellbeing and enhance treatment.
Professional Memberships
The Australian Psychology Society – APS (membership no. 196078)
The National Psychology Board – AHPRA (membership no. PSY0002174342)
Association for Contextual and Behavioral Sciences
Academic Qualifications
Master of Psychology (Clinical) – Deakin University
Master of Psychology (Clinical) – Deakin University
Bachelor of Applied Science (Hons) – RMIT
Bachelor of Arts – Swinburne University
Referrals and Funding
In order to see Maddy, we require you have a referral from your GP, Specialist or Psychiatrist. 

 

Maddy is a r

egistered Medicare provider.

 

If claiming through Private health, a referral is still required.

 

No other funding options available.
More about Madeleine
Maddy also contributes academically in areas of:
Psycho-gastroenterology, including developing mental health interventions for people with Inflammatory Bowel Disease (IBD) and functional gut disorders like Irritable Bowel Syndrome (IBS).
Surf Therapy as a community-based intervention for youth at risk of poor mental health.
Yoga as an adjunct intervention for mental health and pain in chronic conditions such as Endometriosis.
Availabilities
Thursday – 9:00am – 5pm (Face-to-face appointments available)
Alternate Fridays – 9:00am -1pm (Telehealth appointments only)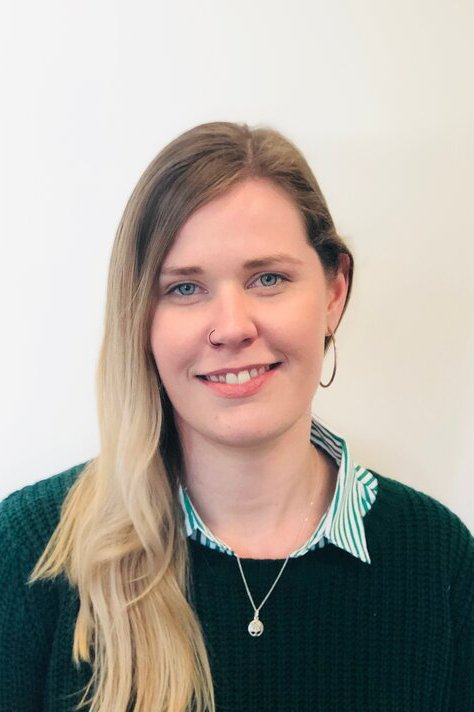 Send us a message
Please enter your details and a brief summary of your enquiry. We endeavour to reply to all enquiries within 48 hours. Once we have received your enquiry we will be in contact to arrange a time to have brief telephone conversation in order to clarify any questions and assess if we are the right service for your needs.  
Please note, at the moment due to demand, some of our Clinician's diaries are closed and they are not currently taking on any new clients. In this instance, we advise you to enquire at other Clinics in Geelong or consult your GP if you need immediate support.  
Please note, we are not an emergency or crisis service. Wait times can apply to see our Clinician's. If you require emergency assistance please call 000 or a relevant mental health support service, such as:

Barwon Mental Health Services 
1300 094 187 (24-hr service)