Emily is our Practice Manager and has played a key role in setting up Breathe Psychology. Over the past decade or more Emily has worked in a variety of roles in the Service Industry, achieving excellent customer service, successful outcomes for business clients and a good reputation for managing staff and team relations. In her previous management position, she gained further professional experience in Strategic Development, Project Management and Market Research.
She is committed to delivering meaningful outcomes for businesses and clients and creating a healthy and satisfying working environment. Listening and empathy have always been important to her, making her approachable and trustworthy. She enjoys finding new ways of doing things and improving processes in order to make things easier, more enjoyable and meaningful for businesses, staff and clients.
Emily is enthusiastic about taking her Business Management experience into Breathe Psychology and to becoming an integral part of a team of caring professionals providing a very important service to individuals and the community at large.
In her spare time, Emily enjoys spending time with her family and friends and loves cooking, reading recipe books, singing, and days by the beach.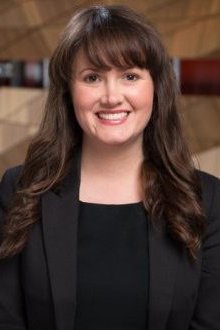 Send us a message
Please enter your details and a brief summary of your enquiry. We endeavour to reply to all enquiries within 48 hours. Once we have received your enquiry we will be in contact to arrange a time to have brief telephone conversation in order to clarify any questions and assess if we are the right service for your needs.  
Please note, at the moment due to demand, some of our Clinician's diaries are closed and they are not currently taking on any new clients. In this instance, we advise you to enquire at other Clinics in Geelong or consult your GP if you need immediate support.  
Please note, we are not an emergency or crisis service. Wait times can apply to see our Clinician's. If you require emergency assistance please call 000 or a relevant mental health support service, such as:

Barwon Mental Health Services 
1300 094 187 (24-hr service)