Olga Torgovnikova | MAPS
Clinical Psychology Registrar
(She/her)
Not currently taking new clients.
Olga is a registered Psychologist consulting in the Geelong region, completing her Clinical endorsement to be a Clinical Psychologist. She provides trauma informed support to young people (16+) and adults experiencing a variety of mental health concerns and interpersonal difficulties. Olga has particular interest in dysregulated mood, parenting difficulties and substance use related problems.
Olga's compassionate and sincere nature is teamed with her belief that each person is deserving and capable of a fulfilled life. She aims to provide a nurturing environment to empower her clients to understand and address their barriers to the life they wish to live. She has previously worked in private practice and school environment.
Areas of Practice
Mood Disorders including:

Anxiety-related
Depression
Anger management

Trauma related presentations

Borderline Personality Disorder
Post-Traumatic Stress Disorder
Childhood adversity

Substance use related concerns
Parenting stress
Grief and loss
Sleep related problems
Stress related difficulties
Therapeutic Approaches
Cognitive Behaviour Therapy
Dialectical Behaviour Therapy
Schema Therapy
Eye Movement Desensitisation and Reprocessing (EMDR) (undertaking
training in August 2021)
Olga's therapeutic approach is adapted to the presentation and needs of the
client. This ranges from solution focused, skill-based treatment to deeper
therapeutic healing of long standing unhelpful behavioural or emotional
concerns.
Professional Memberships
The National Psychology Board – AHPRA (Membership number:
PSY0002270956)
Australia Psychological Society (Membership number: 203900)
APS College of Clinical Psychologists
Academic Qualifications
Master of Psychology (Clinical) – Federation University Australia
Bachelor of Psychological Science (Honours) – Federation University Australia
Bachelor of Psychological Science – Federation University Australia
Referrals and Funding
In order to see Olga, we require you have a referral from your GP, Specialist or Psychiatrist. 

 

Olga is a registered Medicare provider.

 

If claiming through Private health, a referral is still required.

 

No other funding options available.
More information about Olga
Olga moved to Australia from Russia during primary school years. Having Russian cultural background, Olga has a lived experience of migrating to a new country and learning English as her second language.
Olga holds a belief that each person and their story is unique and seeks to understand you for who you are and understands that what has happened to you may have led to the difficulties you may be experiencing. Through this understanding you can build your skills to manage tough situations, process past and unpleasant events or help you recognise and shift unhelpful behaviours or thoughts.
In her spare time Olga enjoys delving into therapeutic literature, road trips with her family and rejuvenating walks in the nature.
Availabilities
Monday 9am – 5pm
Tuesday 9am – 5pm
Thursday 9am – 5pm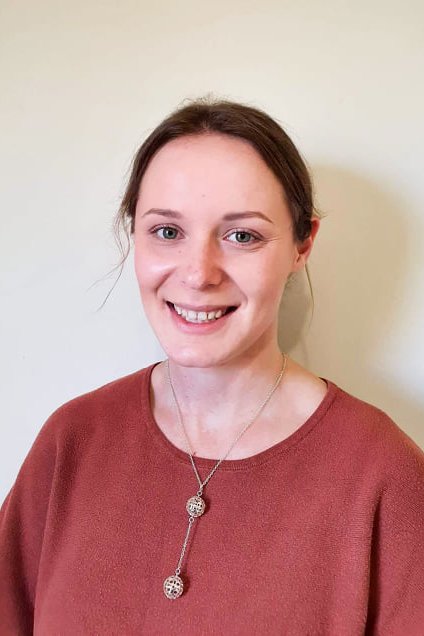 Send us a message
Please enter your details and a brief summary of your enquiry. We endeavour to reply to all enquiries within 48 hours. Once we have received your enquiry we will be in contact to arrange a time to have brief telephone conversation in order to clarify any questions and assess if we are the right service for your needs.  
Please note, at the moment due to demand, some of our Clinician's diaries are closed and they are not currently taking on any new clients. In this instance, we advise you to enquire at other Clinics in Geelong or consult your GP if you need immediate support.  
Please note, we are not an emergency or crisis service. Wait times can apply to see our Clinician's. If you require emergency assistance please call 000 or a relevant mental health support service, such as:

Barwon Mental Health Services 
1300 094 187 (24-hr service)