Dr Hannah Capon | MAPS
Clinical Psychology Registrar
Doctor of Psychology (Clinical)
(She/her)
Not currently taking new clients
Hannah is a registered psychologist and Doctor of Clinical Psychology, currently completing additional training to become endorsed as a Clinical Psychologist. Hannah is passionate about providing holistic, person-centred psychological support to adolescents and adults aged 16 years and over, who are experiencing a range of mental health and psychosocial difficulties.
Hannah provides a safe space for her clients through her warm and gentle interpersonal style, focused on developing a secure therapeutic relationship, and tailoring her approach to suit individual needs. She views each person as unique and important, aiming to help her clients understand the underlying functions of their difficulties and support them to heal and develop new ways of relating to themselves and others.
Areas of Practice
Mood disturbances, including:

Low mood and depression
Anxiety, panic, and fear
Anger and irritability

Trauma-related experiences, including:

Post traumatic stress disorder (PTSD)
Complex and childhood trauma
Sexual assault and family violence
Dissociation
Marginalisation and racism

Difficulties regulating emotions, including:

Substance misuse and dependence
Obsessions and/or compulsive behaviour
Disordered eating
Self-harm

Life challenges and transitions, including:

Chronic stress and burnout
Grief and loss
Gender and sexual identity exploration
Coping with ecological and climate anxiety
Difficulties or change in relationship
Personal and spiritual development
Therapeutic Approaches
Hannah uses trauma-informed and evidence-based psychological interventions to support her clients to meet their goals, including:
Cognitive Behavioural Therapy (CBT)

Acceptance and commitment therapy (ACT)
Dialectical behaviour therapy (DBT)
Schema therapy
Eye Movement Desensitisation and Reprocessing (EMDR)
Mindfulness-based and contemplative practices, such as yoga.
Professional Memberships
The National Psychology Board – AHPRA (Membership number: PSY0002099855)
Australia Psychological Society (Membership number: 203385)
APS College of Clinical Psychologists
Psychology and Complementary Therapies Interest Group
Academic publications
Capon, H., O'Shea, M., Evans, S., Skvarc, D., Harris, J., Houston, E., McIver, S., Berk, M. (2021). A pragmatic trial of group cognitive behaviour therapy and therapeutic yoga versus group CBT alone for anxiety and depression. Depression and Anxiety, (manuscript in preparation).

Capon, H., O'Shea, M., Evans, S., & McIver, S. (2021). Yoga complements cognitive behaviour therapy as an adjunct treatment for anxiety and depression: qualitative findings from a mixed-methods study. Psychology and Psychotherapy: Theory, Research and Practice.

Capon, H., O'Shea, M., & McIver, S. (2019). Yoga and mental health: A synthesis of qualitative findings. Complementary Therapies in Clinical Practice, 37, 122-132.

Capon, H., Hall, W., Fry, C., & Carter, A. (2016). Realising the technological promise of smartphones in addiction research and treatment: An ethical review, International Journal of Drug Policy, 36:47-57.
Referrals and Funding
In order to see Hannah, we require you have a referral from your GP, Specialist or Psychiatrist. 

 

Hannah is a registered Medicare provider.

 

If claiming through Private health, a referral is still required.

 

No other funding options available.

 
More About Hannah
Hannah is also interested in the potential of complementary and alternative therapies to support psychological treatments, as her doctoral research explored yoga as an adjunct therapy for anxiety and depression. Following this, Hannah continues to advocate for yoga as a complementary psychological treatment in the Geelong region, particularly as an avenue for people to enhance their ability to regulate their emotions and find greater sense of contentment and meaning in their lives. When Hannah isn't supporting her clients to improve their mental health and wellbeing, you will likely find her out in nature, at the beach or in the bush, reading, practicing yoga, or spending time with friends and family.
Availabilities
Tuesday's and Fridays 9am – 5pm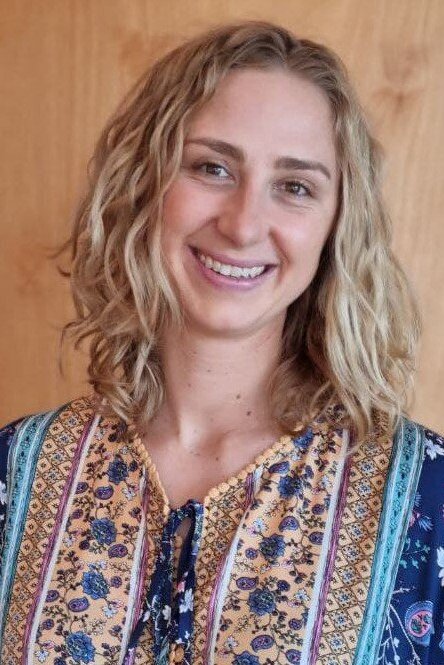 Send us a message
Please enter your details and a brief summary of your enquiry. We endeavour to reply to all enquiries within 48 hours. Once we have received your enquiry we will be in contact to arrange a time to have brief telephone conversation in order to clarify any questions and assess if we are the right service for your needs.  
Please note, at the moment due to demand, some of our Clinician's diaries are closed and they are not currently taking on any new clients. In this instance, we advise you to enquire at other Clinics in Geelong or consult your GP if you need immediate support.  
Please note, we are not an emergency or crisis service. Wait times can apply to see our Clinician's. If you require emergency assistance please call 000 or a relevant mental health support service, such as:

Barwon Mental Health Services 
1300 094 187 (24-hr service)